During the recent Jewish Heritage Celebration at the White House…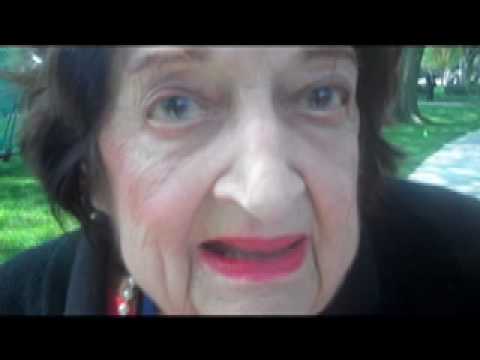 One has to wonder IF during a celebration of Black History month at the White House Thomas made a statement about returning all Black citizens to Africa, how that would be interpreted by the liberal/progressive/Left ?  In all likelihood we will never know, since overt racism like that would be quickly condemned by the Left and rightfully so.
Former Clinton special counsel and spokesman Lanny J. Davis issued a statement Sunday calling on the White House to suspend Thomas' privileges in the White House press room, and for Hearst to consider a similar suspension of her position as a nationally syndicated columnist.
"Of course Helen has the right as a private citizen under the First Amendment to speak her mind, even as an anti-Jewish bigot — but not as a member, much less privileged member with a reserved seat, in the WH press corps," Davis wrote.
Indeed as an American citizen Thomas does have the right to speak any misinformed opinion she may hold, yet when the line of private citizen crosses over and affords her the platform of a "privileged" news correspondence with access to spew her ill-informed opinions something has to give.
Being a part of the White House press corps allows Thomas a position of power in the media.  Her skewed beliefs can be presented as fact and questions can be slanted toward increased anti-semantic intolerance, with little to no moderation.  I have teetered between having her White House press pass revoked, in essence disallowing her a platform to speak, to removing her from the esteemed "Dean" of the corps and relegating her to a backroom seat.  On one hand moments like this allow for discussion of the insidious nature of racism, yet how often do we as society do we allow those who have power to continually perpetuate ignorance?
So will the left call Helen Thomas out for her comments?  Or will them remain mute, condoning the ignorance through their silence?
In adding some depth to this question, take a look at Helen Thomas during a White House press conference as she questions Gibbs immediately after the Israeli incident with the Flotilla.  Prior to knowing   facts surrounding the incident Thomas castigates  the administration for not condemning Israel.