"A Time For Choosing" – The speech Ronald Reagan gave on behalf of Sen. Barry Goldwater's presidential campaign. Sen. Goldwater did not prevail, but this speech launched Mr. Reagan's political career.
In three years, he was Governor Ronald Reagan.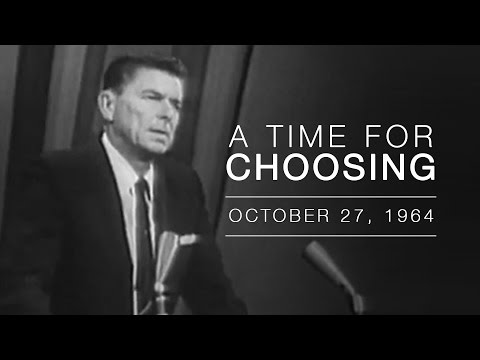 I was only six at the time of this speech in 1964. The sentiments Reagan spoke then ring true today and has me wondering,"have we not learned?"
If you have never heard this entire speech, take 30 minutes of your time and listen. Are not many of the thoughts Reagan expressed, while backing Goldwater, not the same principles which fueled the advent of the Tea Party and the Patriot movement?